Posted by GGP on Dec 6th 2021
November 22nd, 2021 - Fort Benning, GA
The Multi-Gun Challenge returns to Fort Benning every year, with an incredible variety of lanes and rigorous stages designed by the world's finest marksmen from the US Army Marksmanship Unit. This year Team Grey Ghost Precision shooters returned to compete and give it their all.
Matt Kalisch from Killeen, TX has been on Team Grey Ghost for over 2 years now, and he won the Heavy Division of this year's Multi-Gun Challenge using an out of the box GGP MKII Heavy 308 rifle with a Vortex Razor 1-10. It takes an extra level of weapon control to tame a .308 semiauto rifle and run it as fast and smooth as a 5.56 competition rifle, but that's the kind of shooter Matt Kalisch is... he's a whole lot of extra. Kalisch is typically the biggest guy in the room with the biggest smile.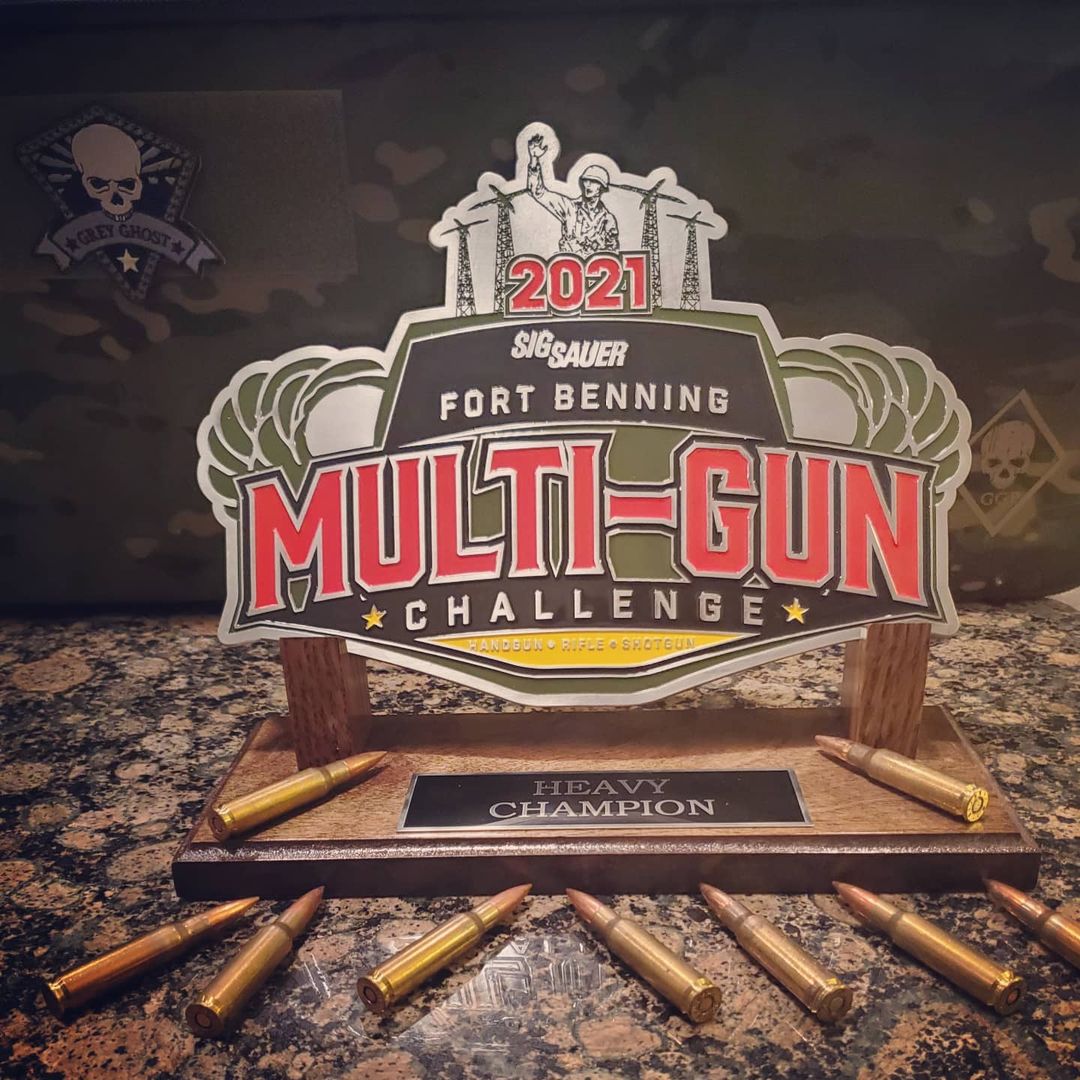 Matt started competition shooting in the Spring of 2018, but his firearms training started when he joined the Army in 2011 and has been a member of the United States Special Forces since 2013 with 4 deployments - 2 to Afghanistan and 2 to Africa. Kalisch's MOS is a 18B which is a Special Forces Weapons Sergeant, which naturally gives Matt solid fundamentals when competing in 3 Gun, USPSA, and PRS using multiple types of weapon systems.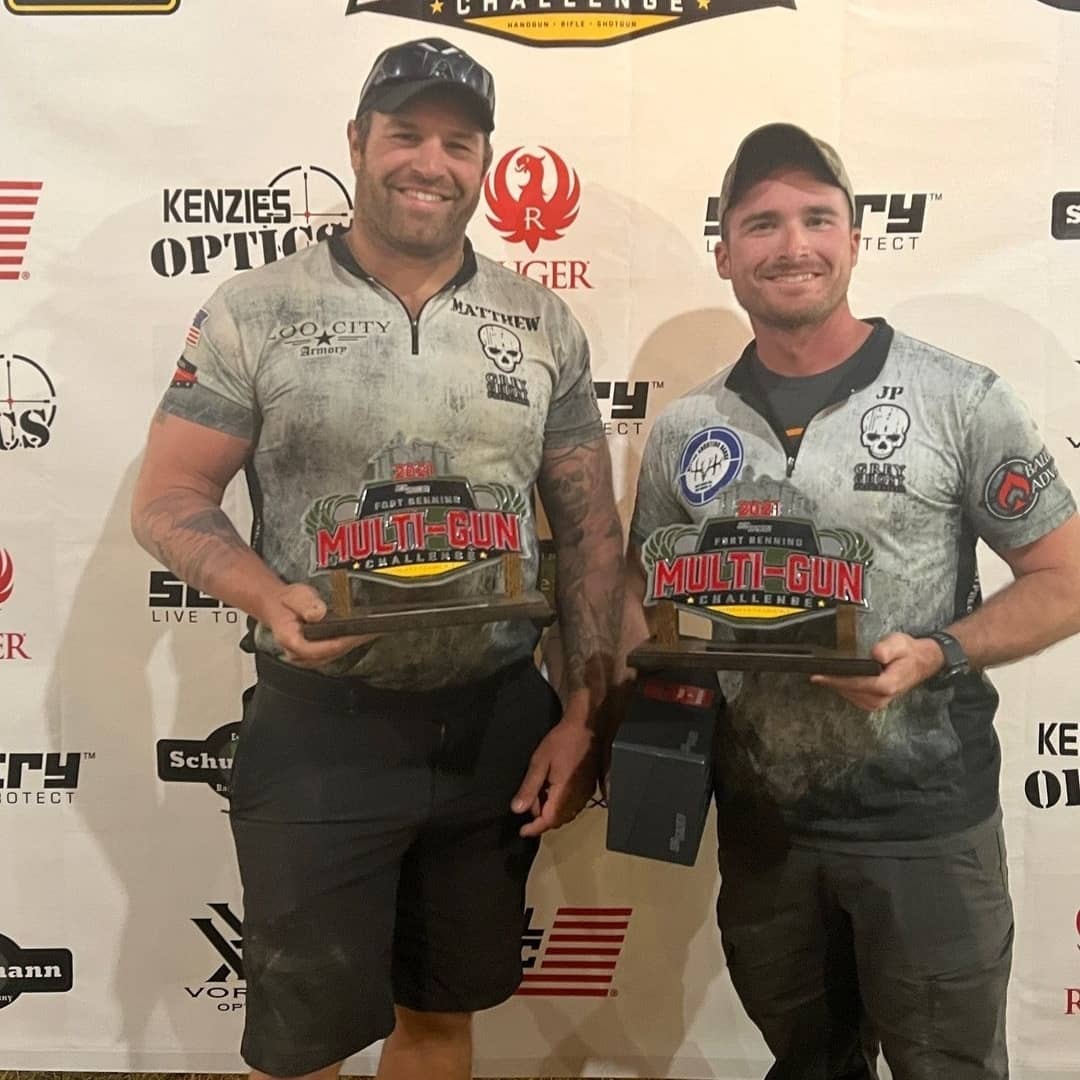 Team Captain JP Sullivan also competed alongside Kalisch, placing 5th in Tactical Optics and 3rd Place in Military for the match.
Every member of Grey Ghost's shooting team is active duty military. They each continue to train regularly and compete in several matches around the country each year using Grey Ghost Precision built firearms. We are honored to call them brothers and proud of their accomplishments each year.