Posted by GGP on Oct 17th 2022
October 7-9th Maxton, NC
Once again over 250 competitors found themselves walking on the blood, sweat and tear soaked earth of Maxton, North Carolina for the Memorial 3 Gun Foundation's 5th Annual 3 Gun Competition. Within striking distance of Fort Bragg, this year's match was held at Gryphon Group's training grounds which offers shooters a variety of stages including vehicle movement, jungle run (dense forest), high angle tower, grounded commercial airplane, and even the chance to engage targets in the air via a Little Bird Helicopter!
The Memorial 3 Gun Foundation's mission is to remember, honor, and memorialize fallen Special Operations soldiers throughout the year and also support their Gold Star Families - relatives of the fallen service members including widows, children, parents and direct kin. Their efforts culminate into the big 3 Gun competition where all proceeds and donations generated by participants and vendors go right to the GSF members of the year's honorees... the 10 service members who passed away by either being killed in action, killed while deployed in unrelated combat action, killed during a non-combat heroic action, training accident, or suicide due to PTSD.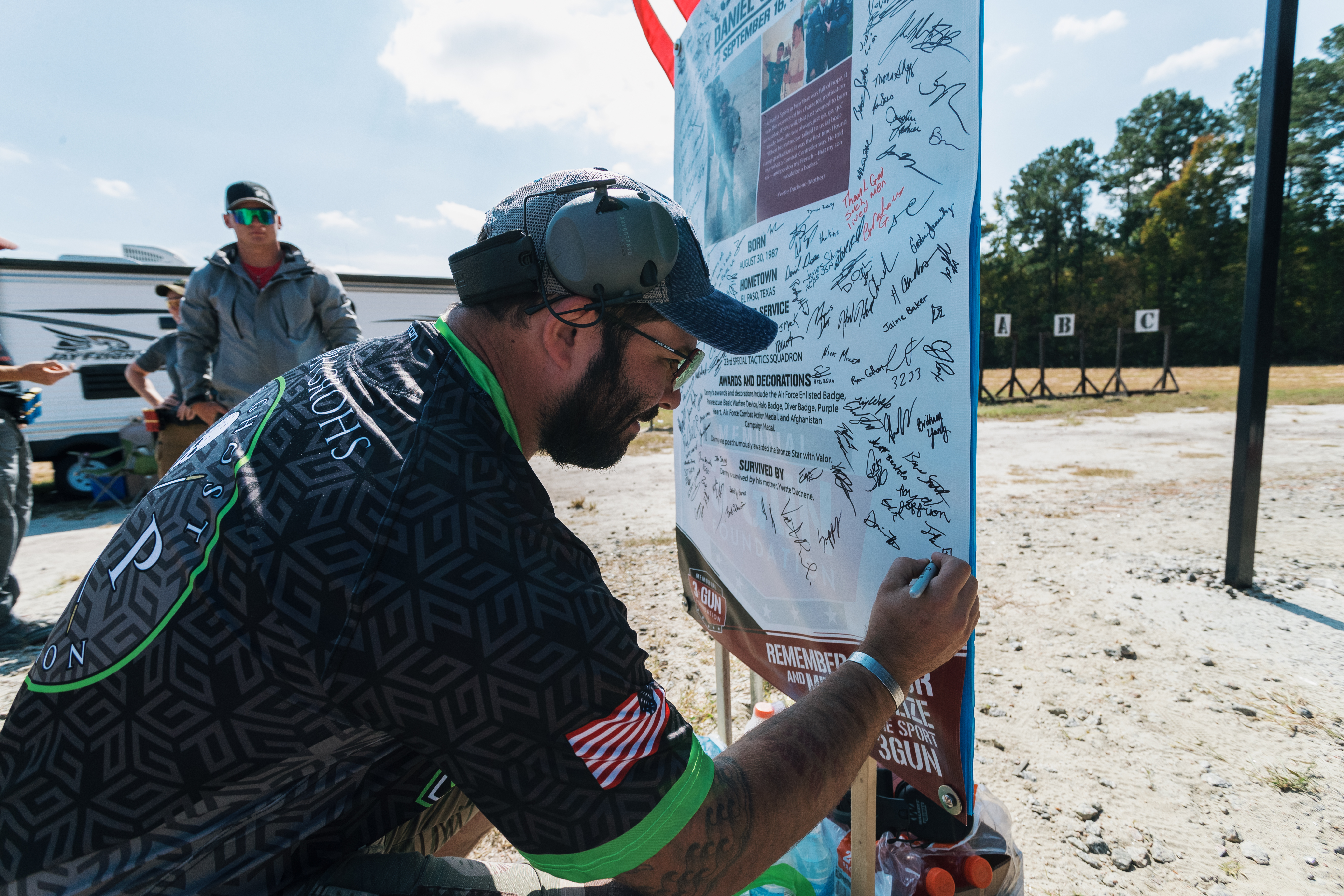 Throughout the match, each of the 10 honorees are the focal point. Each of the 10 main stages are dedicated to an honoree. Before each squad begins the stage, the Ranger Officer reads aloud the Honoree's story, where they were from, what training they endured, what units they served with, and what their loved ones remember most about them. Each stage features a poster for attendees to sign so that teammates, friends and new acquaintances can leave their mark, carrying the memory of the honoree on within their hearts and minds.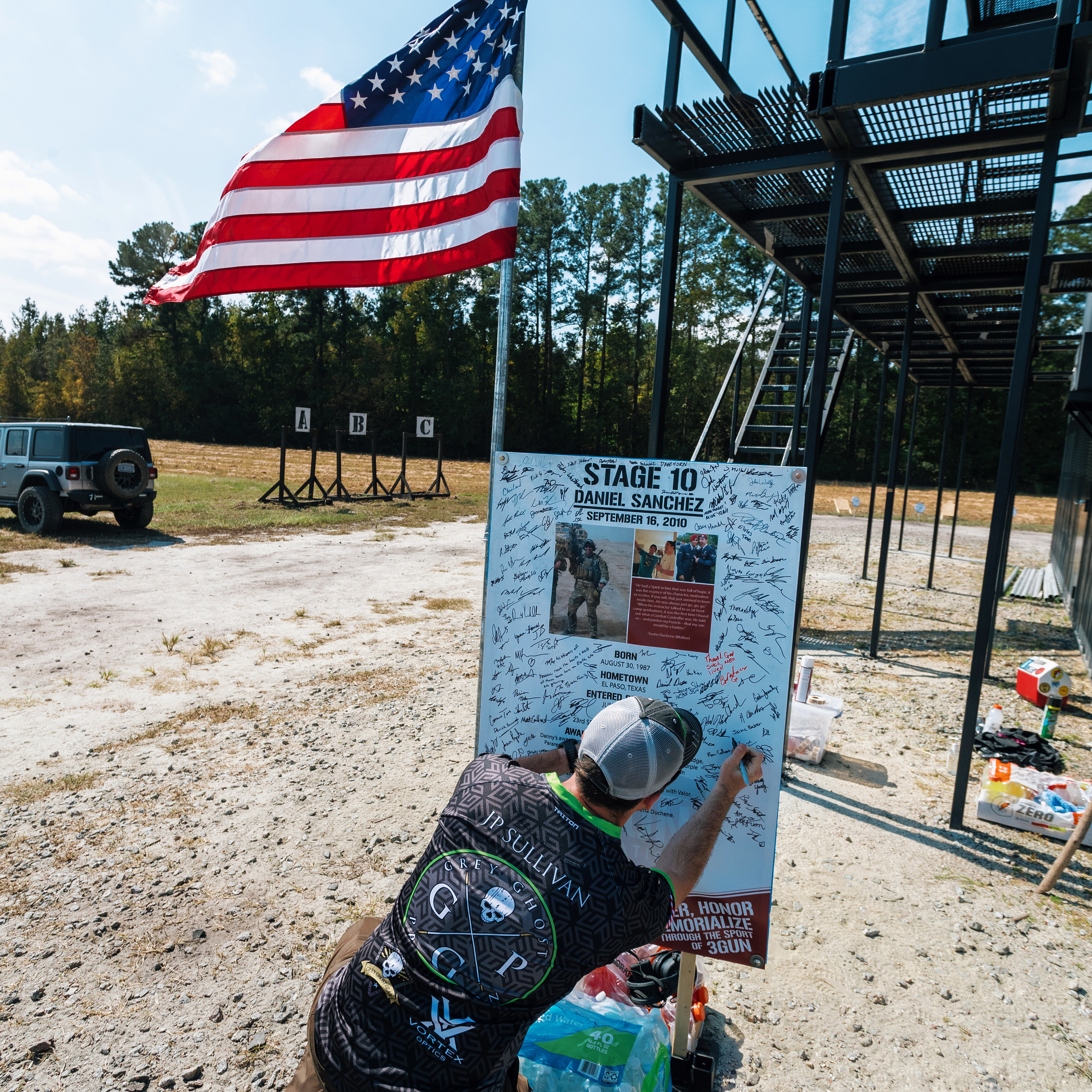 The 2022 Honorees and their stages:
SSG Bryan Black - Stage 1
SSG Jeremie Border - Stage 2
CW2 Edward Cantrell - Stage 3
SFC Daniel Crabtree - Stage 4
SFC Stephen Cribben - Stage 5
TSGT Peter Kraines - Stage 6
MSC Andrew Marckesano - Stage 7
SSG Joshua Mills - Stage 8
SSG James Moriarty - Stage 9
SRA Daniel Sanchez - Stage 10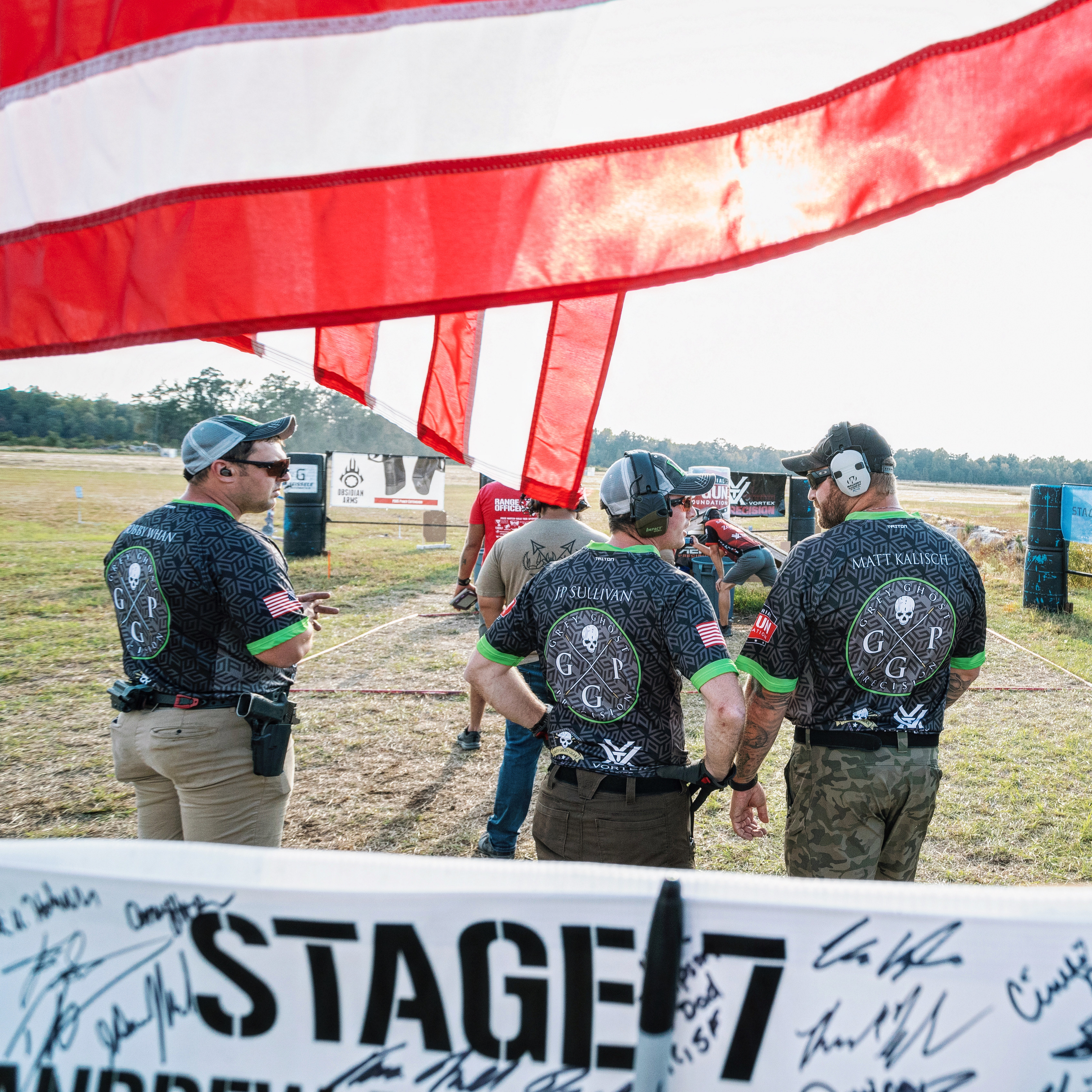 "We want the families to know they are not alone during and after this tragic time." says Erik Torrez, President of the Memorial 3 Gun Foundation. "During our competition, we share stories and remember who these heroes were and the life they led. Every person who competes walks away with a sense of who each of these men were. All proceeds for our events go directly to the families of the fallen soldiers we are honoring at the event. We will never forget and not let anyone else forget, the ultimate sacrifice these brave men made for this country."
Something truly special that started after the 2nd match in 2019 match was Gold Star family members wanting to shoot. So this year the Memorial 3 Gun Foundation created a dedicated Squad for GSF's to compete in, even if they only want to shoot their Honoree's stage. For those with young kids and first time shooters, the Grey Ghost Precision side stage has become a favorite spot to try AR15 rifles or optic mounted pistols. More often than not, GSF members would be grinning ear to ear after shooting at the GGP side stage, whether for fun with some gentle instruction from the M3G Ranger Officers or to compete for time and a chance to win one of several prizes we brought to the match.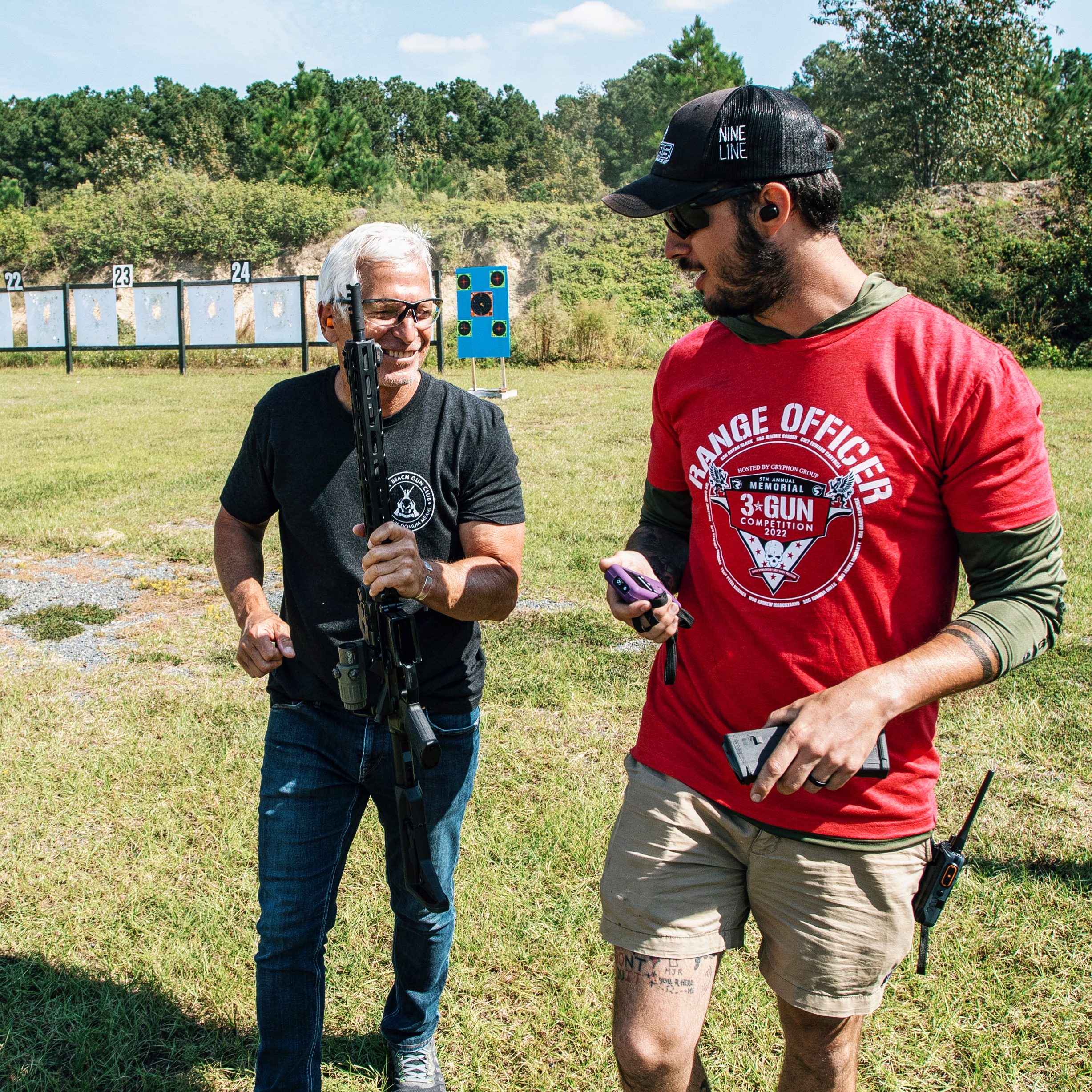 This year's GGP Side Stage consisted of two divisions. The rifle division had to use a GGP MKII Light 556 rifle equipped with a holographic sight, while the pistol division had to choose one of two pistols equipped with GGP slides and assorted optics: a GGP17 or a GGP320. The course of fire was engage paper and steel targets with 10 rounds, 2 hits on paper and 1 hit on steel targets. While purposely simplistic, this stage required precision and perfection... just like each of our products. Each of the three days during the match, patrons would purchase tickets from the Foundation to attempt the deceptively straightforward stage. The fasted three times by ticket purchasers in each division won prizes ranging from complete rifle uppers, MKII Billet Receiver sets, Cornerstone lowers, and a few complete GGP slides as well!
In addition to the GGP side stage prizes, Grey Ghost Precision also presented a MKII Light 556 rifle and 9mm Combat Pistol to the foundation for their raffle. Both firearms were given a custom Cerakote with the foundations icon red, white and black branding, along with soft cases provided by Grey Ghost Gear.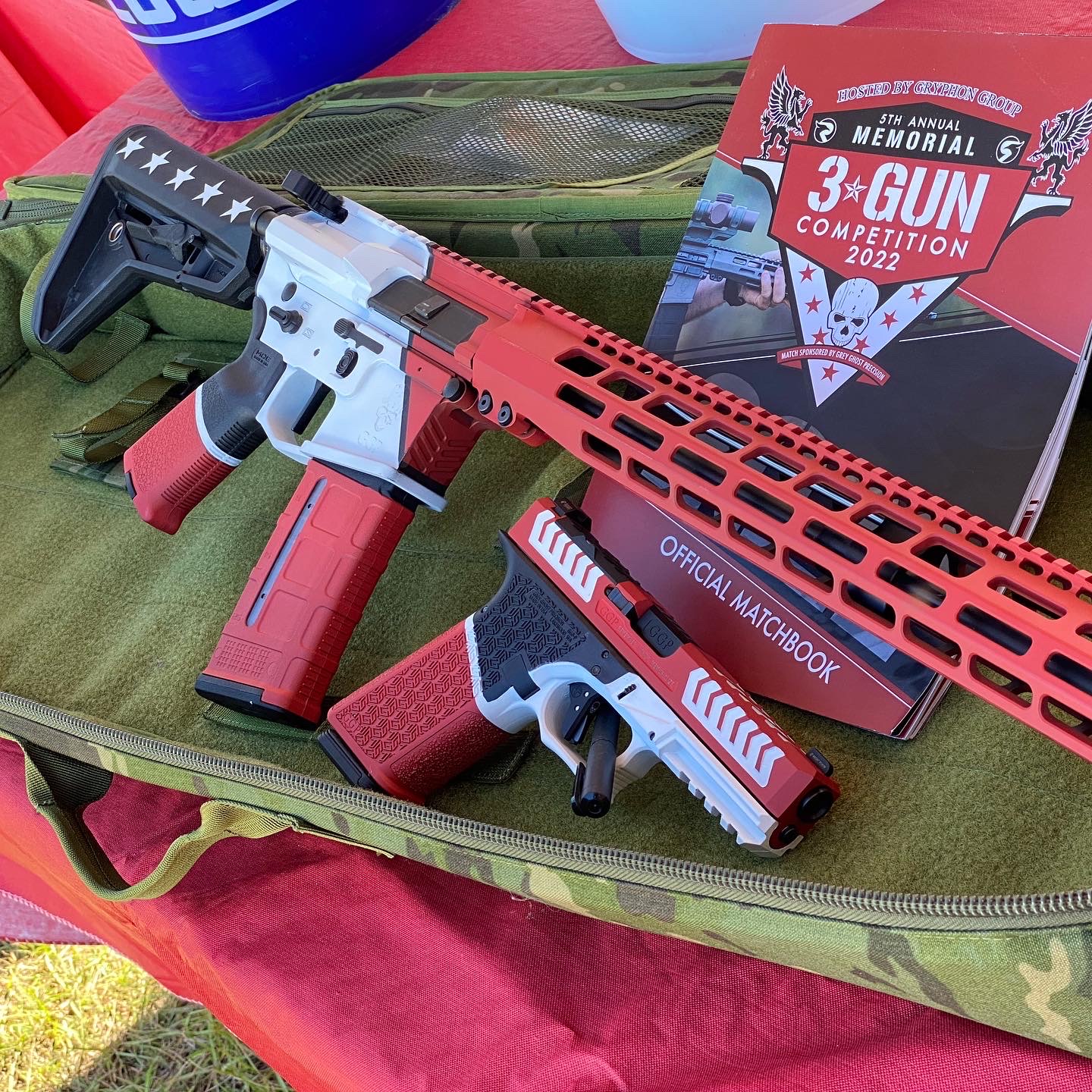 Proceeds from the match raffle as well as all other proceeds from the event go directly to the families of the fallen soldiers. That is precisely why Grey Ghost Precision has been the title sponsor of this event each year... because of the true intentions of the Memorial 3 Gun Foundation and their dedication to giving 100% of the proceeds directly to the honorees' families. Congrats to this year's raffle winners, we hope to see you next year!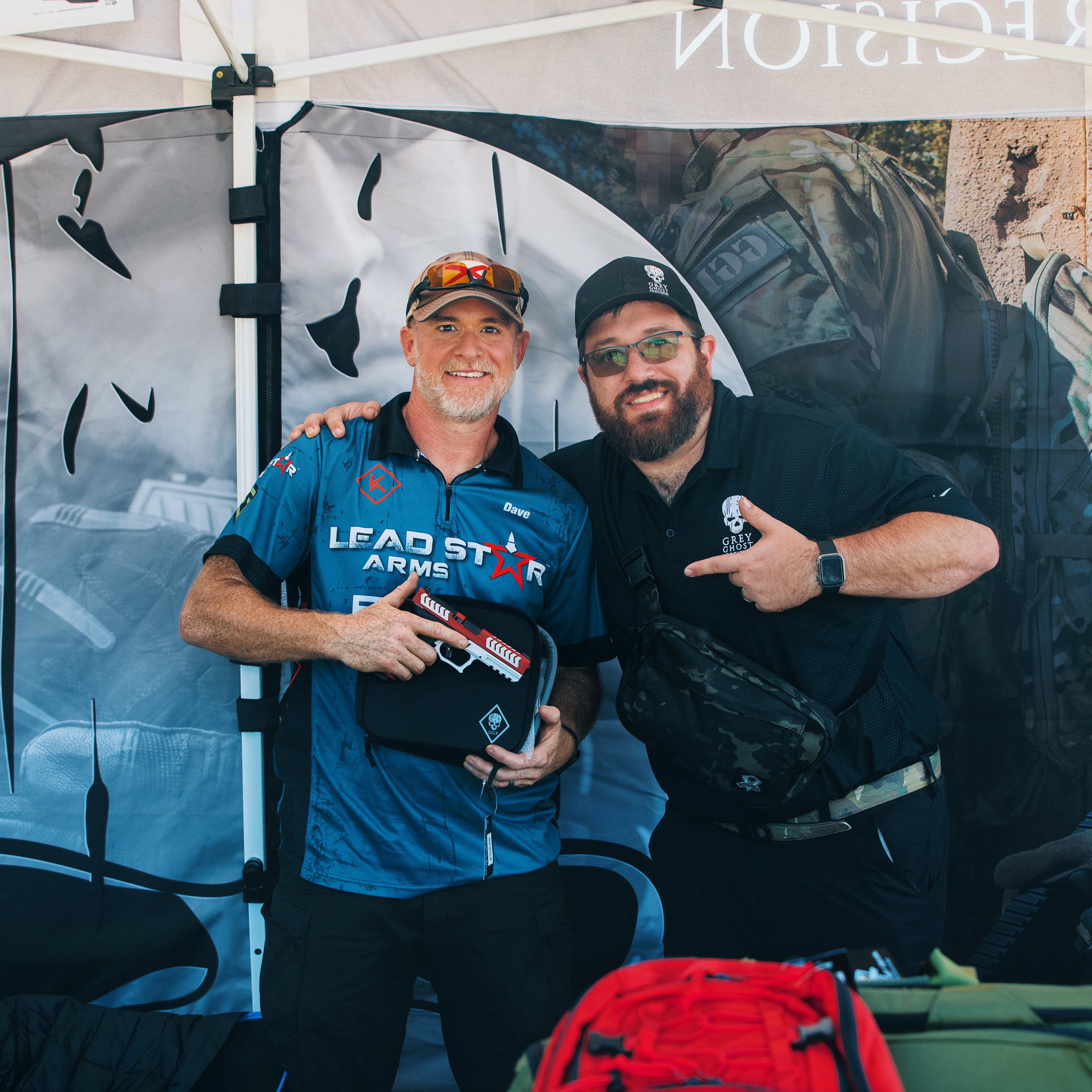 Each year we have seen this match explode in growth on multiple fronts from total funds raised, volunteers and attendees... even the amount of time before shooter slots sell out (it was mere seconds this year!) Amongst the 250 competitors all 6 members of Team GGP were present, sporting new jerseys and sights set on high scores. Shooters JP Sullivan (pictured below), Matt Kalisch, Bobby Whan, Jason Bennett, Kyle Herron and Joseph Grohs all competed admirably throughout the match. Other shooting teams in attendance included the US Army Marksmanship Unit, members of the National Guard shooting team, as well as many other SF group shooters who wish to remain nameless.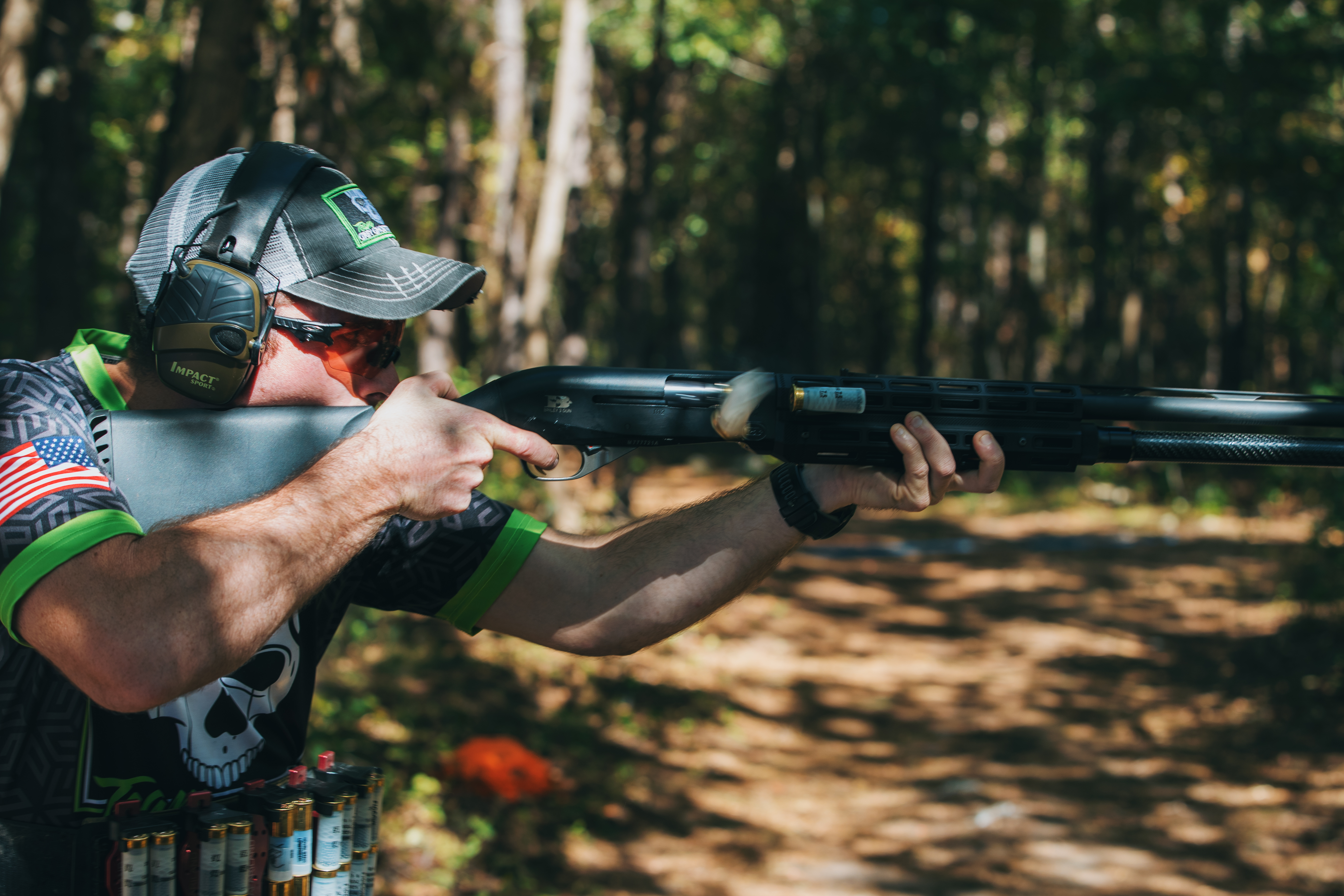 To all those who we met this year, all the other vendors and sponsors who came out to support the match and all the Memorial 3 Gun Foundation staff and volunteers: THANK YOU for being apart of this with us. We cannot wait to see you all again for Year 6!!!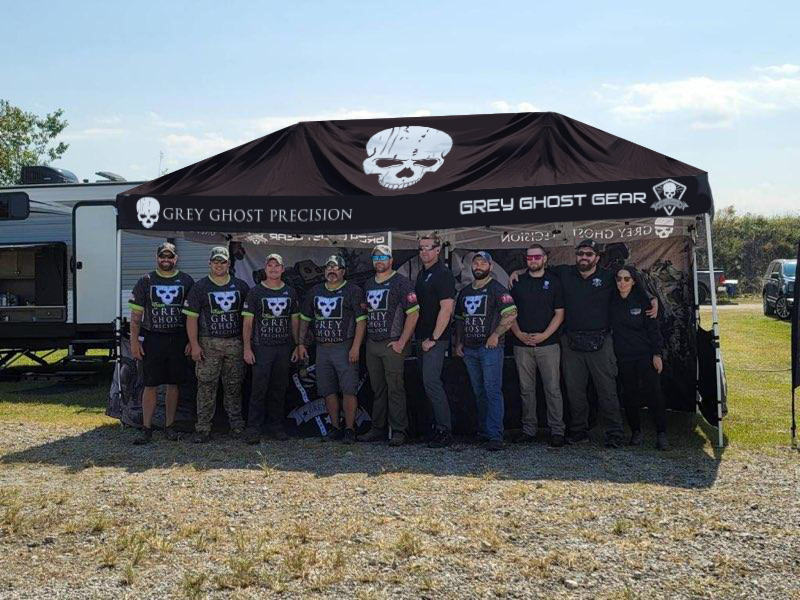 If you would like to get involved with next year's match or to get started supporting the Memorial 3 Gun Foundation right now, we highly encourage you to visit www.memorial3gun.com or contact support@memorial3gun.com