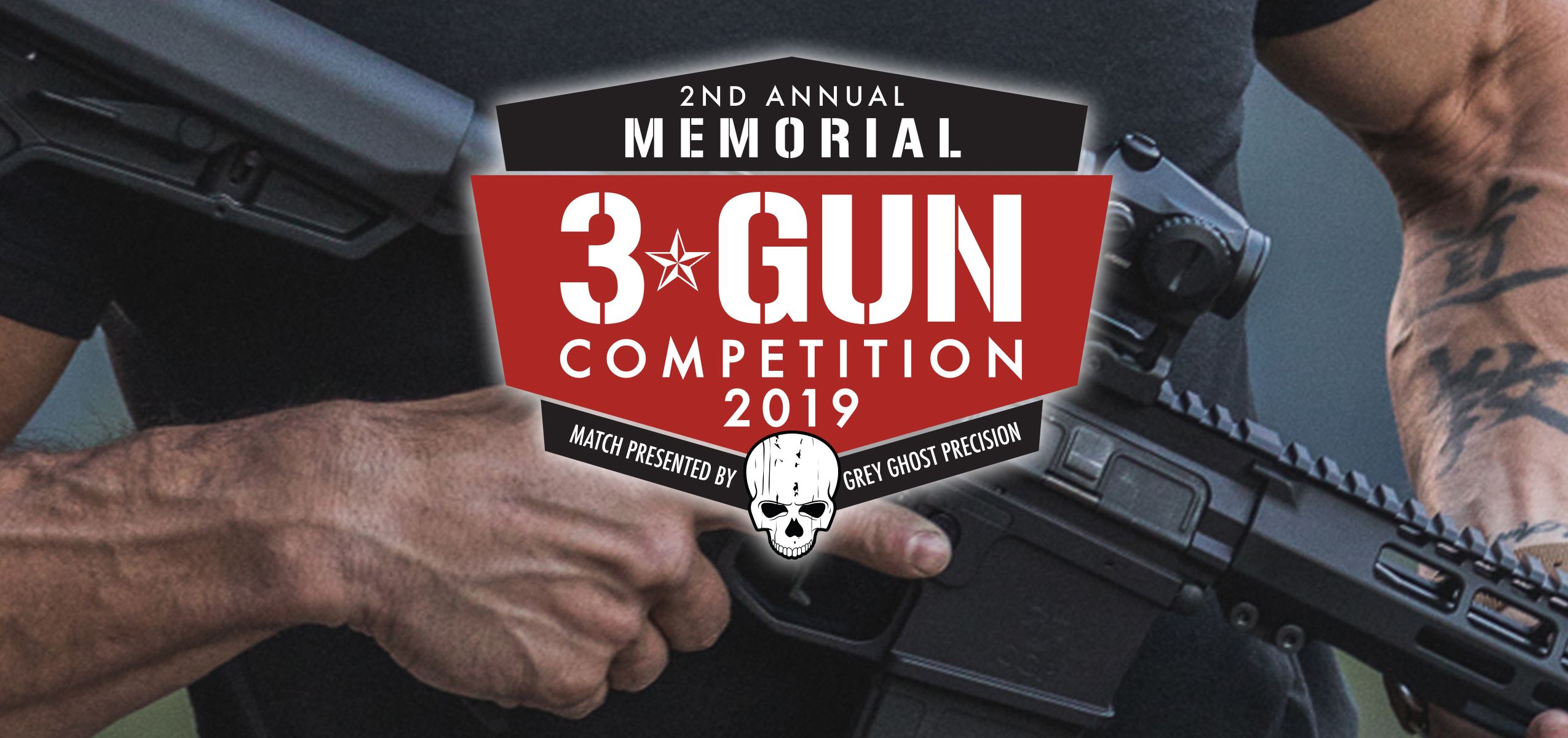 As a veteran owned company with products designed and built with our brave active duty and veteran gunfighters in mind, GGP is proud to be the title sponsor of the 2019 Memorial 3 Gun Competition.
The mission of the Memorial 3 Gun Foundation is to remember, honor, and memorialize fallen Special Operations soldiers through the world of competitive shooting. Every person who competes walks away with a sense of who each of these men were. All proceeds for the events go directly to the families of the fallen soldiers that are honored at the event. We will never forget and not let anyone else forget, the ultimate sacrifice these brave men made for this country.
As part of our sponsorship, GGP will reimburse the first 100 shooter registration slots for active duty military members who want to compete in the 2019 competition. It's an honor to give back to members of the military shooting community and help the foundation reach their 2019 goals.
Event Information
WHO: Open to the public and all current/past military service men and women
WHAT: 2nd Annual Memorial 3Gun Competition
Format: 10 Stages/ 3 Side Stages/ Little Bird Stage ($5.00 per raffle ticket for slot. This stage is tentative)
Divisions: Tac Ops
Open
Registration: https://practiscore.com/2019-memorial-3-gun-match/register
Entry Fee: $225.00/ Current Military Members $175.00 with proof of ID on the 1st day of competition. Gold Star family members shoot for free.
Sticker Contest: We are giving away 3 free slots. Rules are as follows:
1. Take a unique picture using one of our stickers.
2. Post the picture on Instagram
3. Tag @memorial3gun and also 3 shooting buddies in the post
4. Hashtag the following #memorial3gun and #mem3guncontest1
Best picture will win a slot and be announced on Christmas day 2018, Memorial Day 2019, and July 4th 2019
WHEN: September 13-15, 2019
WHERE:Gryphon Group Security Solutions
16780 Airbase Rd.
Maxton, NC. 28364
WHY: To bring the competitive shooting world together with current and past military members in order to Remember, Honor, and Memorialize 10 fallen heroes in the spirit of competitive shooting.