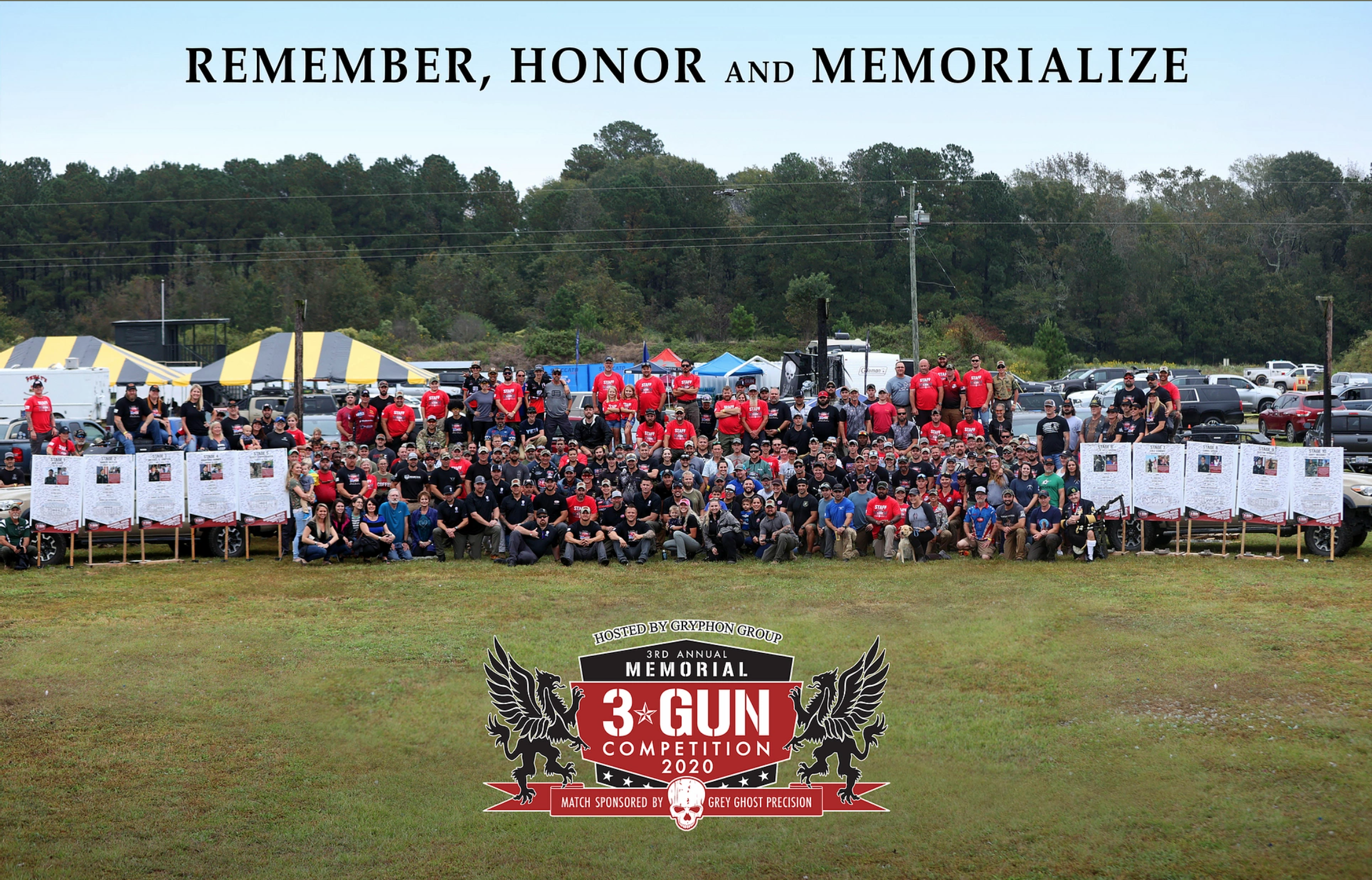 Steel flew and hearts grew at the 3rd annual Memorial 3 Gun Competition
Sunday October 11th, 2020 - Maxton, NC

This year's Memorial 3 Gun Competition was definitely one of the best things to occur in 2020. For the 3rd consecutive year, Grey Ghost Precision is proud to be the title sponsor of what we consider the most prestigious shooting event in the country. Despite so many industry events and shooting matches being postponed indefinitely due to coronavirus concerns, the Memorial 3 Gun Foundation and their small army of volunteers ensured that this event could remain on schedule in the great state of North Carolina. This match isn't just another shoot to bump your Practiscore. There's tons of heart and soul in this competition, and this year was even more phenomenal than ever.
Just outside of Fort Bragg in the town of Maxton, NC the Memorial 3 Gun Competition took place from October 9th to the 11th at the Gryphon Group Security Solutions firing range. What makes this match so significant and different than other matches is it's focal point. The entire focus is about remembering, honoring and memorializing fallen Special Operations soldiers through the world of competitive shooting. It's about supporting Gold Star Families and showing them how much of an impact their loved ones had on their friends and fellow service members. It's a chance to get minded people together that are proud of our armed forces, that our memories are long, and we will never forget the names of those who have fallen. It rejuvenates the soul when all seems lost and the nation is slipping through our fingers. With the glorious sound of every round discharged, an act of defiance against fear and evil and sorrow and hopelessness is made abundantly clear.
The Memorial 3 Gun Foundation is 100% volunteer based, and they want the Gold Star families to know they are not alone during and after their tragic loss. During the competition, the M3G staff shared stories and remembered who these heroes were and the lives they led. Every stage is dedicated to a specific honoree and before each squad begins, they take a moment to hear the story of their fallen brothers in arms. There are posters at each stage that detail the honoree's life, their accomplishments, their ambitions, and the family they are survived by. Shooters and attendees sign the margins with their best wishes, prayers and promises to keep their memory alive. Every competitor walks away with a sense of who these men were. This year, nearly all the honoree's families came out to the event, with some even learning to shoot and running through their loved one's stage as well! This level of participation made the event that much more uplifting and powerful.
The 10 Honorees of the 2020 Memorial 3 Gun Competition are:
Michael Simpson
Dustin Wright
Jonathan Farmer
Gary Vasquez
Tyler Westbrook
Aaron Butler
Chris Speer
Ben Kopp
Scott Koppenhafer
Cole Condiff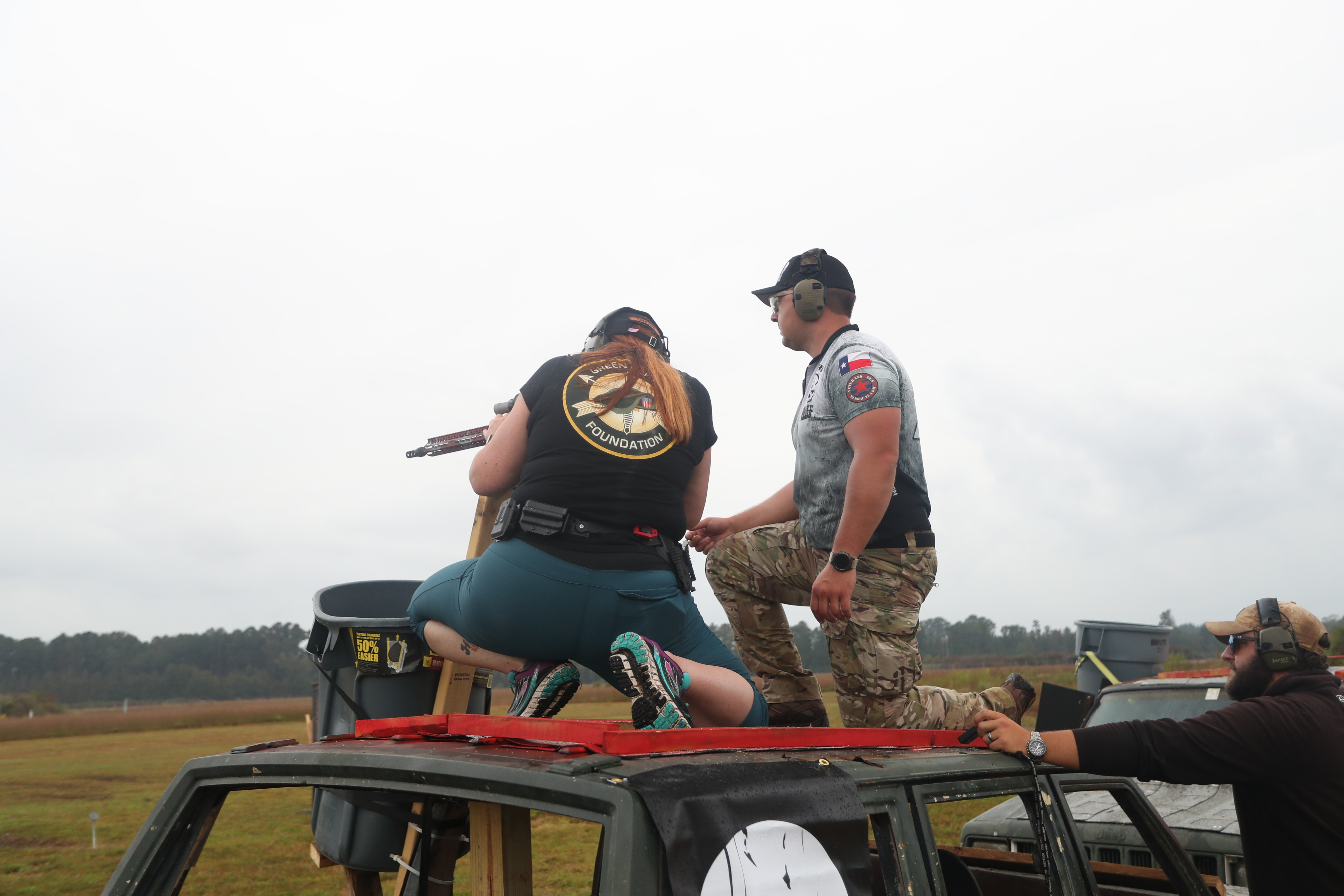 "We poured alot of energy into this year's event," says Ryan Cross, Director of Marketing at Grey Ghost Precision. "With all the events that got canceled this year, we are extremely grateful that this match not only survived, but thrived. As a veteran owned company whose precision firearms and components often are used by the very SOF community that this match supports, this is literally the most anticipated event of the year for us. Part of our sponsorship is that we cover the first 100 registration slots for any active duty military shoots. This match gives them an opportunity to put their shooting skills to the test, and it gives us a chances to meet our nation's finest in person, face to face. It truly is one of the best causes to get behind."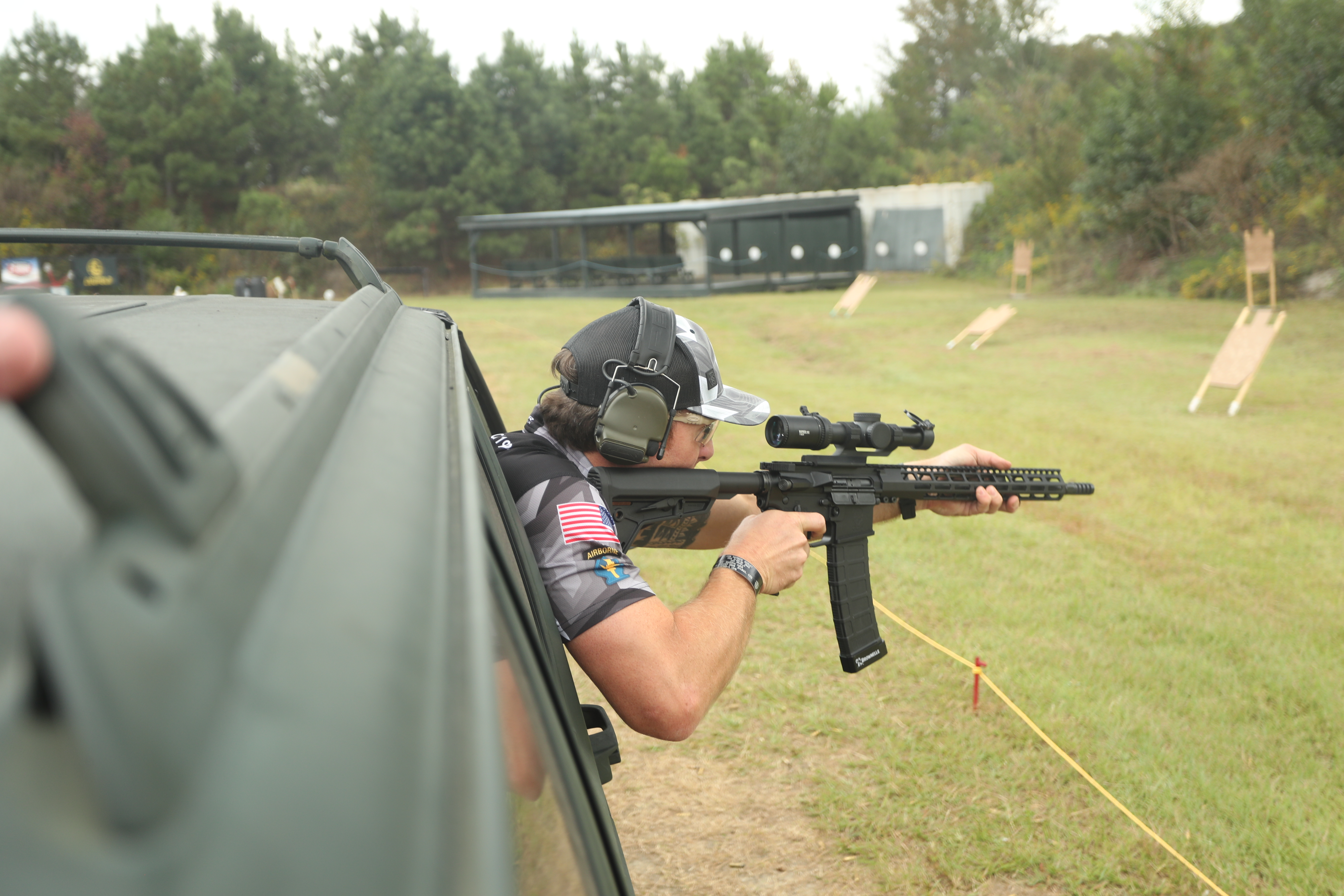 The match itself was composed of 10 main stages, with several side stages that give both competitors and non-competitors alike a chances to win various donated prizes from other sponsors. Competitors took on a mix of traditional 3 gun style stages and non-traditional shooting stages, from classic "run and gun" stages to more "exotic" stages such as shooting from a moving vehicle and clearing obstacles. Competitors are exposed to situations they have never been placed in before, all while remembering those who have sacrificed everything for our country. While other multi-gun matches have a thick, competitive aura fed by egos and bitter grudges, the honorable nature of this event fosters more brotherhood and respectful rivalry amongst its competitors throughout the competition. On the last day, Gryphon Group hosted a Memorial Ceremony to honor the Gold Star families and gave out awards to placing shooters and raffle ticket winners.
The ceremony on the third day is when all the emotion and effort culminates into heartfelt moments. On the main stage the foundation gives each Gold Star Family their honoree's signed stage poster and commemorative plaque. Some families recounted their loved one's final mission, or an entertaining story to lighten up the room. Between all the donations, raffle tickets and sponsor contributions, all proceeds from this match went directly to the families of the fallen soldiers honored at this year's event. With the financial toll this year's nationwide shutdowns have taken, relief was sorely needed to give Gold Star families a shot at brighter future.
This years match was an unprecedented success in an otherwise unprecedented year of negativity and hardships. We at Grey Ghost Precision thank all the shooters, staff members and Gold Star families for coming out to the match and making it so memorable. We are already anxiously planning for next year's 4th Annual Competition and we hope you are able to make it part of your 2021!
For more information about the Memorial 3 Gun Foundation and how to get involved with the 4th Annual Competition in 2021, visit www.memorial3gun.com